- September 1st, 2014, 10:10 pm
#4807708
I Know that this isn't the AMT model kit but found this guy at a flea market (car boot sale for you guys in the UK) just this last week end and promptly set to work on it. I have yet to see this particular mod and I will be working fervently on it to get it perfect. I submit to you, the OPEN DOOR CUSTOM!
If this HAS already been done, I take it all back.
This is just the Driver door that has been done so far, I have to figure out the driver side passenger door before I move on to the rest of the build. Also, I kinda messed up the windows on this kit so far removing enough material to make this thing work. It will consist of 1:25 scale custom Busters (got a friend of mine that has the tools and know how), accessible seating, (HOPEFULLY) scaled replicas of the packs, a sliding track for said packs (if they work out) a working Gate, and whatever craziness I decide to cram in here. The hing is so far inspired by actual car door hinges with a sliding mechanism that will easily come off to prevent damage to them if too much force is applied. I will also be filling in, at least partially, some of the gaps in the doors to make them look more full...
Any way here are a few pictures. I have yet to paint and need to find a way to quickly get the glue off of the driver side window, patch the cracking in the windshield without it clouding due to superglue, and find out how I'm going to support the center of the body.
[[Door is closed. I had to remove both of the car doors to get this started. Looks like crap at the moment but, as you can see, the door holds in place nicely with good tension to keep it from sliding open on a whim.]]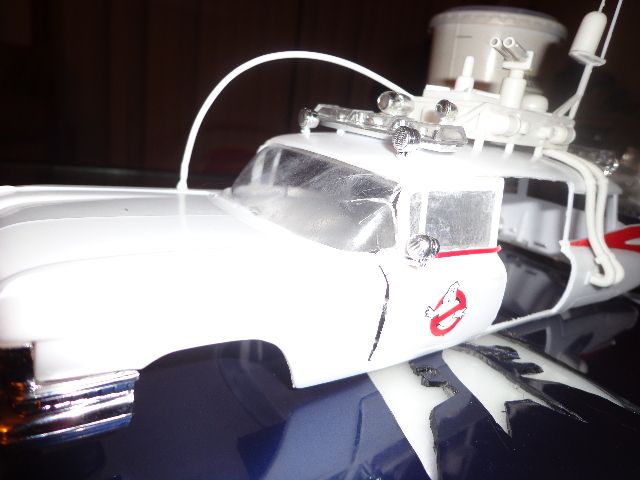 [[Rear inside shot of the door open.]]
[[And a shot without the door. The hinge system is made of simple styrene .060" inches thick.]]
[[Solo shot of the door.]]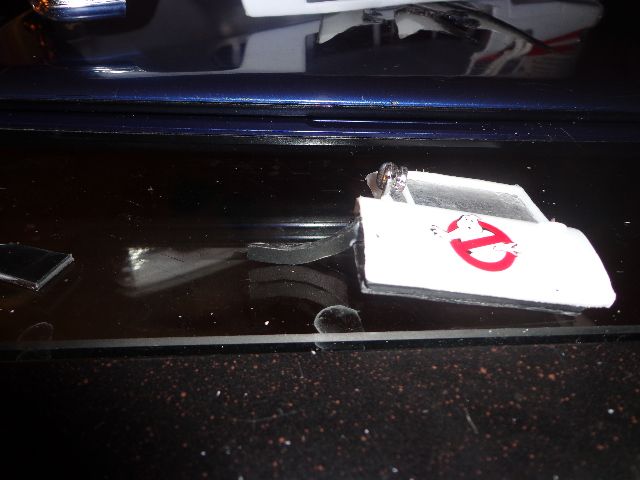 [[Finally, last shot of the door open. Taken from the front of the car so you can see about how far it sticks out.]]