Single centre pin, cheap-o multi-pinned surround.... Hmmm.... Might be an old 3rd party atari 5200 AV connector with a Nautical housing & wiring barfing off of it.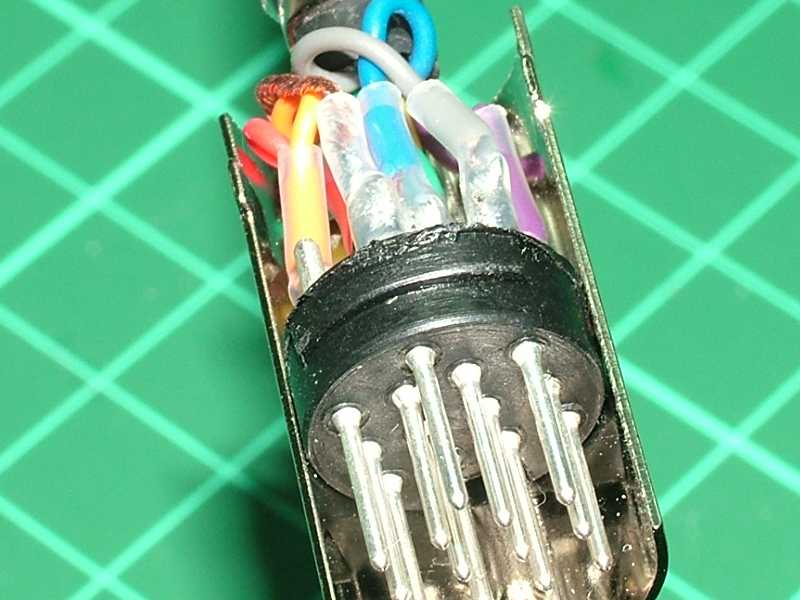 (Why didnt I zoom in on it EARLIER??
)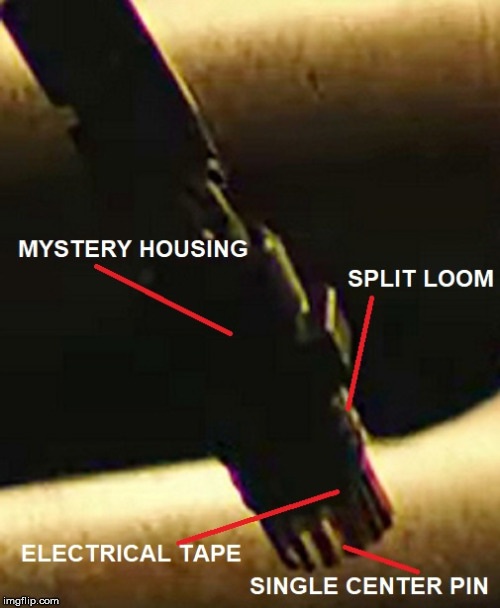 via Imgflip Meme Generator
Correction.... a SEGA AV Housing???
Jesus... the more I dig into this, the more I find... Houston, we have what looks like a Wiener...
BUT... It wouldve been the 3rd party attachment for the TRS-80 Colour Computer II/III from Tandy... Respectfully - Radio Shack.
I know this Because I
had
the Model II with one of the 3rd party DAT-Decks.
....
But Im Spent! Outta Ideas.