- January 26th, 2011, 9:46 am
#298790
I found this in the "Ghostbusters II: Activity Fun Box" in one of the puzzle books.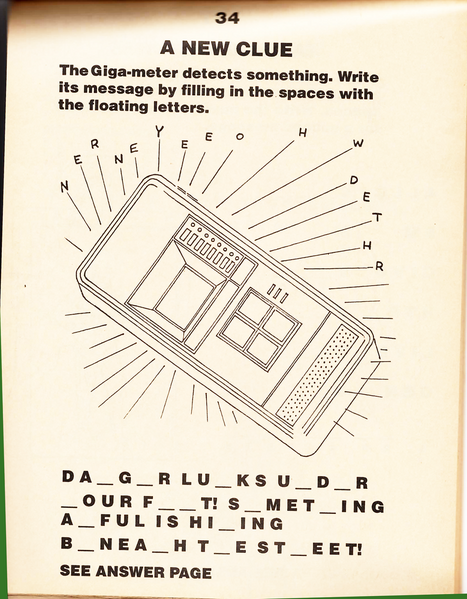 I don't know if this has already been addressed here, but what happened here? All the books in the box kit used this design for the Giga Meter. I would just discount this as either a bad translation or misinformed guess, but the color book in the kit also recounts the scene with Ray driving crazy and the Statue of Liberty being put back. I think the information in the kit is based on the storyboards for Ghostbusters II (and early ones at that). So what is going on here?
*Update*
I don't know if everyone here already knows but this information is not included on the Gbfans equipment page as far as I can see.
This device appears to look like a type of "Radiation Detector Geiger Counter".
http://www.google.com/images?um=1&hl=en ... =&aql=&oq=
It doesn't look perfectly like any on the results, but some look similar to the device above.